Cakes & Catering Listing
Call Alethea at 98286006 or email us at alethea@party-parlour.com to enquire now.

Whether it's a personal or a corporate one!
Nothing that our entertainers can't do.
Buying a cake for your special celebration has never been easier, and the options are growing. That's why Party Parlour does not only cater you with the best innovative concepts, production experience, and hassle-free delivery for you events. We can also help supply your cake needs for birthdays, anniversaries, corporate parties, and other important celebrations. From cupcakes, to layered called, 2D, and 3D cakes, we will help you find the most suitable cake for your event. Below is a list of the top cake shops around the metro.
---
---
Monice Bakes is a Singapore online bakery where you can customise sugar cookies and cupcakes and a variety of 3D cakes for Gifts, Birthday parties, Baby showers, Weddings, Corporate functions and more. Personally I love her buttery fluffy cakes which are baked with love. Designs are all specially handcrafted according to your preferences. Instead of getting standardised bakes, you can now enjoy from a variety of affordable, delicious and personalised bakes for any occasions. Monice's Pastries are all freshly made with quality ingredients for maximised satisfaction. No preservatives or artificial flavouring are used unless otherwise requested from you!
FOR ORDERS :

Address: Bedok Reservoir View

(Pls call to arrange for self-collection)

Telephone: 98150022

Website: http://www.monicebakes.com

Email: monice.bakes@gmail.com

---
Founded in 2000, Cake Avenue started as a home-owned business retailing online known for their 3D cakes, and has moved on to open café-concept bistro. They are also offering gourmet cakes through the internet right here in Singapore. What is unique is that they will do all the work for you once you have decided your cake order. And they have an exciting range that you can choose from..
FOR ORDERS :

Address: 33 Lorong Kilat, #01-01/02 Kilat Centre, Singapore 598132

(opp. Bukit Timah CC, behind the Javanese Massage)

Telephone: 65 6877 9008 / 64630686

Website: http://www.cakeavenue.com

Email: sales@cakeavenue.com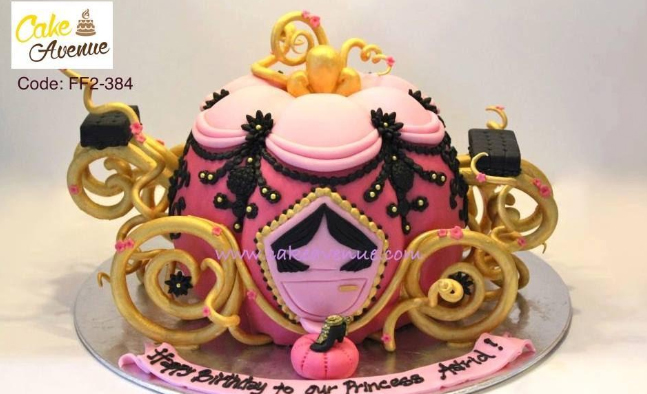 ---
Started 2010, Fresh Bakes constantly strives to create healthy and artistic cakes with LESS sugar and NO added preservatives. Fresh Bakes is created out of a humble desire to perfect the art of freshness and taste. The customized handmade cakes and pastries are baked to order.
FOR ORDERS :

Address: 520 East Coast Road, #01-01 Ocean Park Oranda Singapore 458965

Telephone: (65) 9154 1812

Website: http://freshbakes.com.sg

Email: sales@freshbakes.com.sg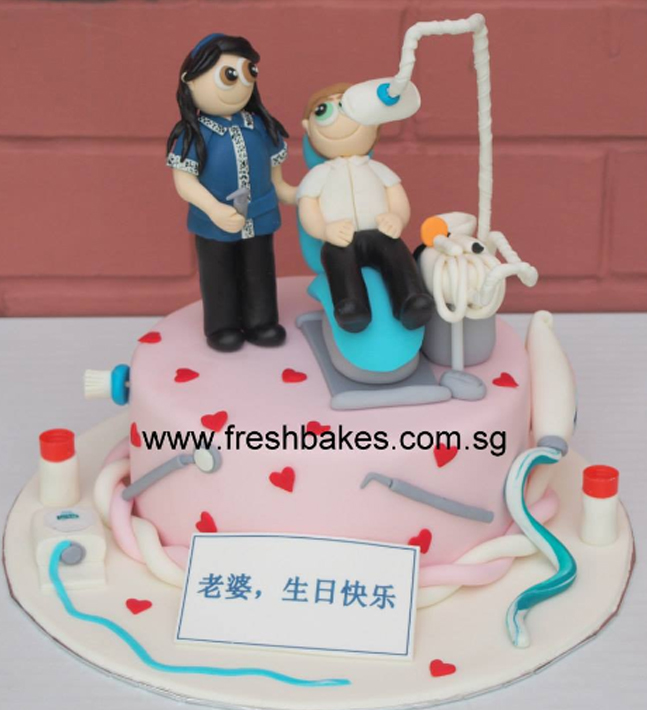 ---
Founded on 2000, The Patissier is a Singapore-grown patisserie that takes the very best of traditional French baking techniques and translates them into innovative and original sweet indulgences. Uniquely crafted creations that redefine cakes and pastries!
FOR ORDERS :

Address: 4, Mohd Sultan Road #01-01 S(238955)

Telephone: 6737 3369

Website: http://www.thepatissier.com

Email: enquiry@thepatissier.com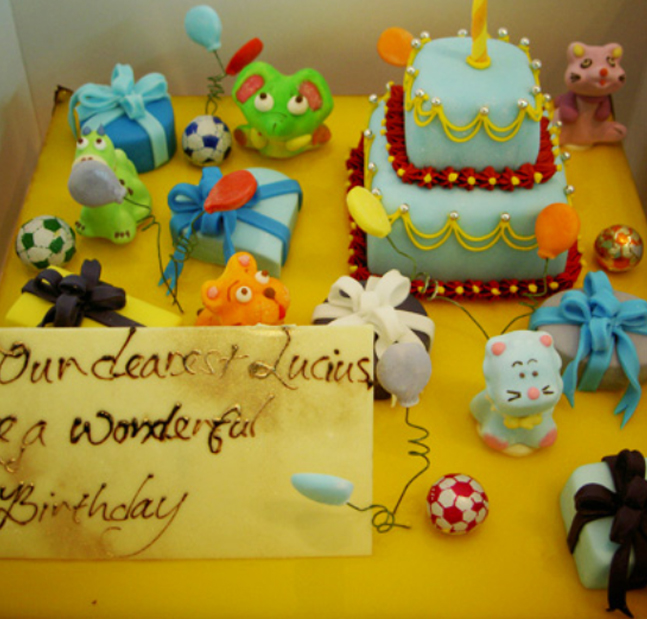 ---
Started as a small endeavour by an enterprising group of people, creative strength and expertise has transformed it into a "One-Stop Service Provider In Catering & Cakes." They value their customers by providing competitive prices and good after sales services, as well as on-time delivery. ECreatives' teams can customise products to meet your exceptional needs.
FOR ORDERS :

Address: 15 Woodlands Loop #04-33/34 Singapore 738322

Telephone: 6363 3636

Website: http://www.ecreative.com.sg

Email: order@ecreative.com.sg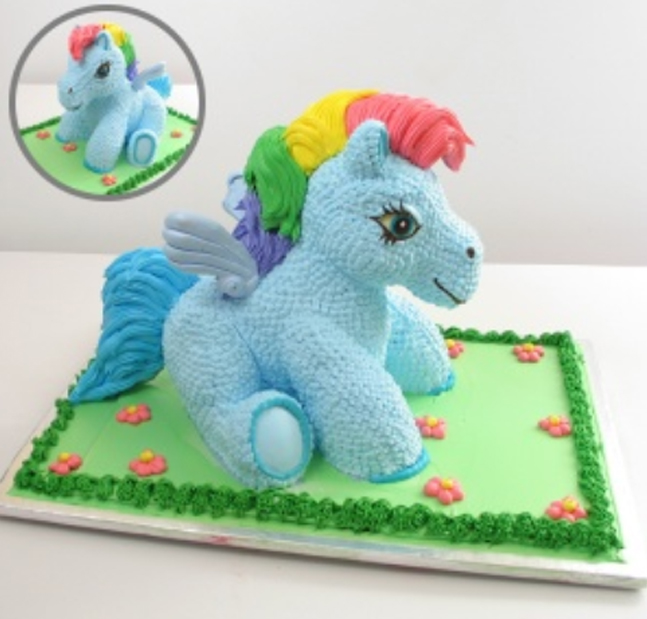 ---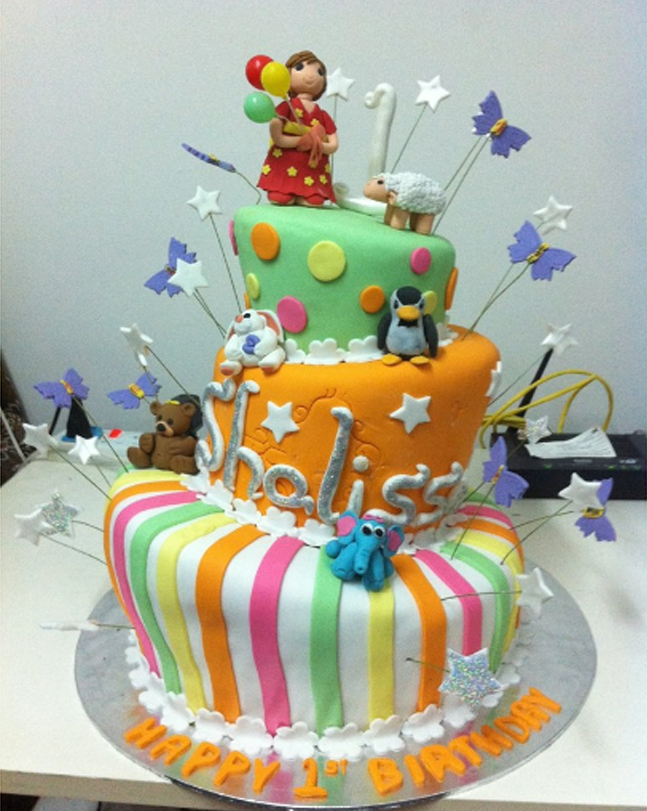 ---
Founded in 2010, Let Them Eat Cake is all about indulgent desserts with a comfortable old-fashioned feel. They are home-made and taste home-made, and are still rather chic. We like to think of them as decadent confections that bring out the child in us. Who wouldn't want to cut into a tall cake which reveals its layers and layers of cream and cake within? They don't try to be sophisticated culinary concoctions but are good fun, delicious, and profoundly heartening.
FOR ORDERS :

Telephone: 65 9363 0386

Facebook: www.letthemeatcakemz.com

Email: letthemeatcakemz@gmail.com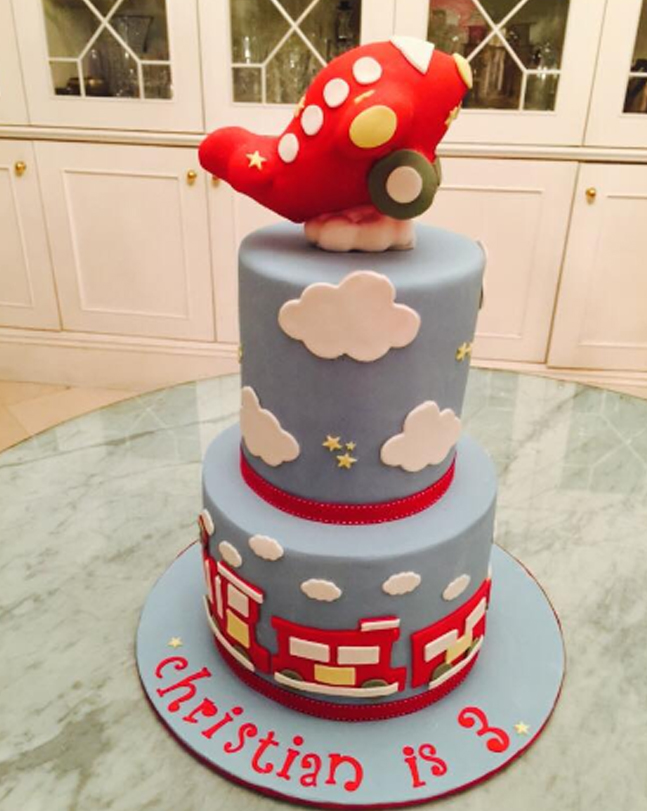 ---
iCakes is a bakery business that creates the best tasting, high quality & specialty cake. They are originally known as Yiling Confectionery which operates its business since 1990. iCakes continue to introduce new & creative cakes design to cater for the different occasions to their valued customer.
FOR ORDERS :

Address: Block 82 Macpherson Lane #01-21 Singapore 360082

Telephone: 6386 6666

Website: http://www.icakes.com.sg

Email: sales@icakes.com.sg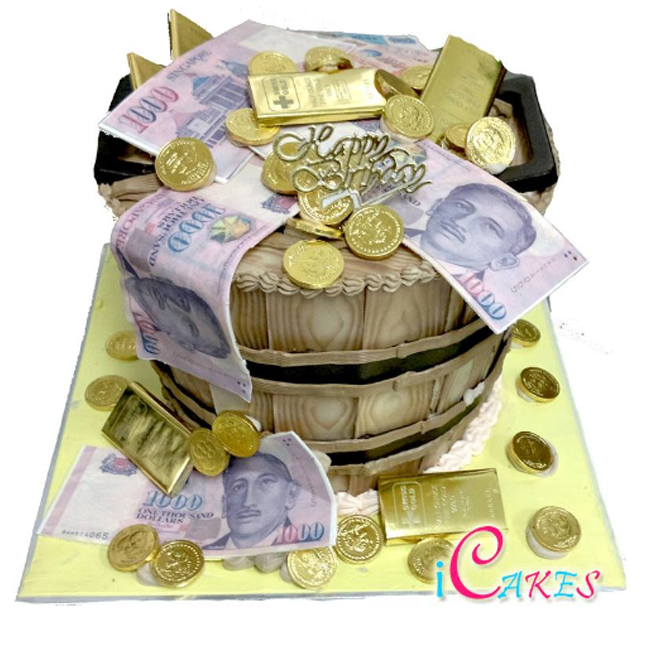 ---
This homegrown cake shop has been around since 1995 is well known for its Signature Chocolate Etoile Mousse Cake! They boast an amazing array of cakes and even offer eggless options for veggies or for their customers with allergies. Tempting treats from classic & custom cakes, pastries & breads await you at Temptations Cakes.
FOR ORDERS :

Address: 42 Joo Chiat Place, Singapore 427766

Telephone: 65 6440 9200

Website: http://temptationscakes.com.sg/

Email: info@temptationscakes.com.sg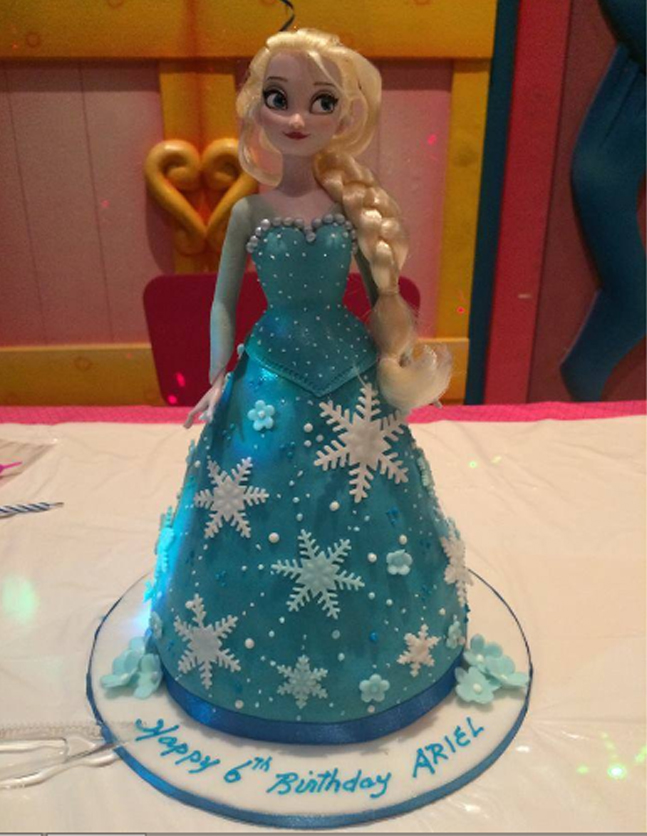 ---
Japanese inspired, French based pastries made fresh daily by people who are passionate about their craft. They take pride in using only the freshest and best quality ingredients in their pastries that have been sourced from overseas (Japan, Belgium, and France), and locally. "The sugar in Japan is more natural-tasting, and so, gives a better result in our cakes," explains the chef.
FOR ORDERS :

Address: 42 Siglap Dr., Singapore 456 167

Telephone: 65 6243 0813

Website: http://www.cakeflor.com.sg/

Email: sales@cakeflor.com.sg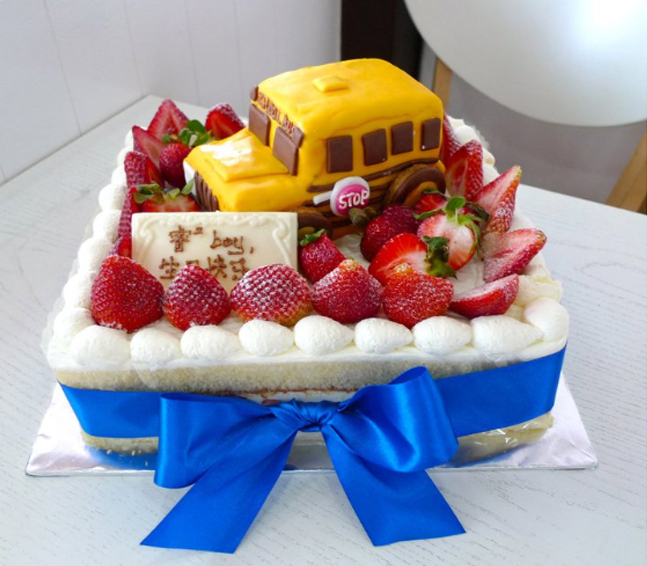 ---
Eatzi Gourmet Bakery love to share your joy of celebrations with your love ones for all occasions. They cater hand crafted and delicious Birthday Cakes, Wedding Cakes, Children's Cakes, Corporate Cakes, Photo Cakes, Longevity Cakes, Creative 3D and Customized Cakes.
FOR ORDERS :

Address: 123 Defu Lane 10 Jack's Place Building Singapore 539232

Telephone: 6287 6298

Website: http://bakery.eatzi.com.sg

Email: ech.admin@jppepperdine.com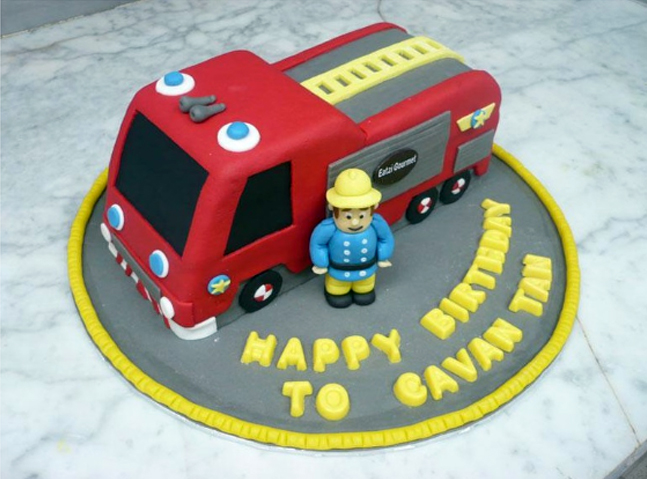 ---
Founded on 2011 by Misato, a full-time career gal and mommy with heaps of baking flair! Whether it's Disney princesses or action heroes your little one is crazy about, each cake is lovingly made from scratch, and she's got two kiddies at home acting as taste testers, so satisfaction is guaranteed! Jumi Cakes customised cakes that aren't 'just a cake'. Integrating art and design into sugar that comes with a million calories of happiness.
FOR ORDERS :

Telephone: 65 96178983

Website: https://www.facebook.com/JumiCakes1/timeline

Email: order@jumicakes.com.sg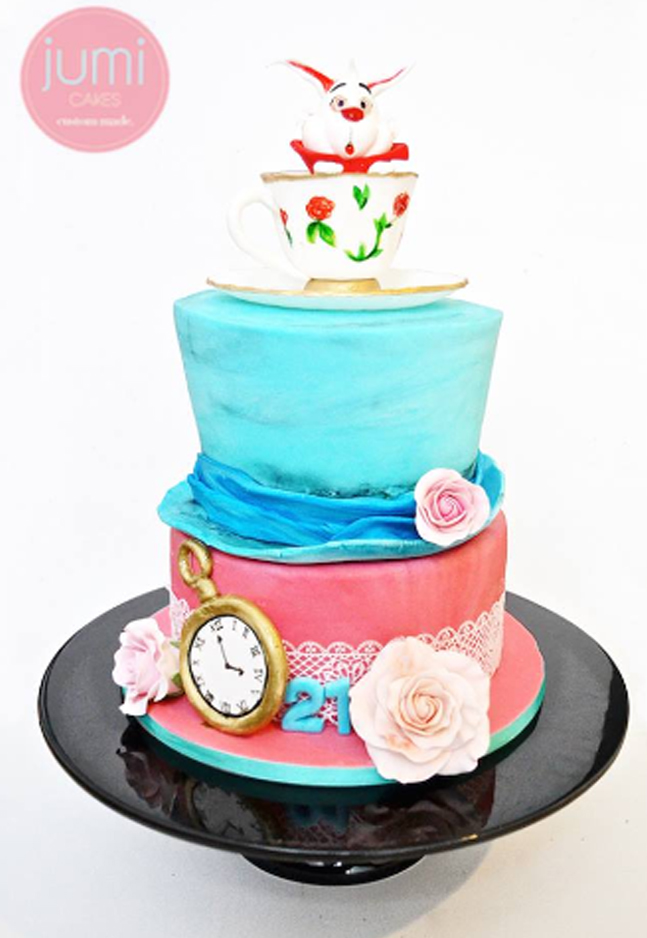 Find Us
Address:

33 Ubi Ave 3 , Vertex Tower B , #07-36 S408868

Contact:

98286006 (Alethea)