Actualités :

Pretty often – clients come to us with urgent bookings. That's no surprise since event planning is indeed a stressful affair but at Party Parlour we take pride in being able to cater to your last minute bookings – even when you thought it wasn't possible *grin*. Whether it's a corporate event, trade show or a kids party or kids at work day, you can always call on us.
Daddy Jay came to us to book a facepainter for his daughters party on 9th april, while another pretty mommy, Lina came to us on on a tuesday saying she wanted to plan a party for her daughter's 3rd birthday requiring decorations, a photobooth, magic show, caricarture artist and also a balloon twister. We made it happen too for her!
What's more, we deliver our utmost service with smiles and we use the best equipment such as really quick photoprinters, professional quality latex balloons and foil balloons for decorations, and of course our artist have the fastest hands when it comes to facepainting, caricarture drawing or balloon sculpturing/sculpting – as time is always of the essence and the fastest fingers makes the happiest guests.
Much love and a huge thanks to our clients for dropping us these testimonials the past few days.
Lots of love,
Party Parlour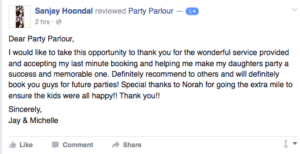 Poster un commentaire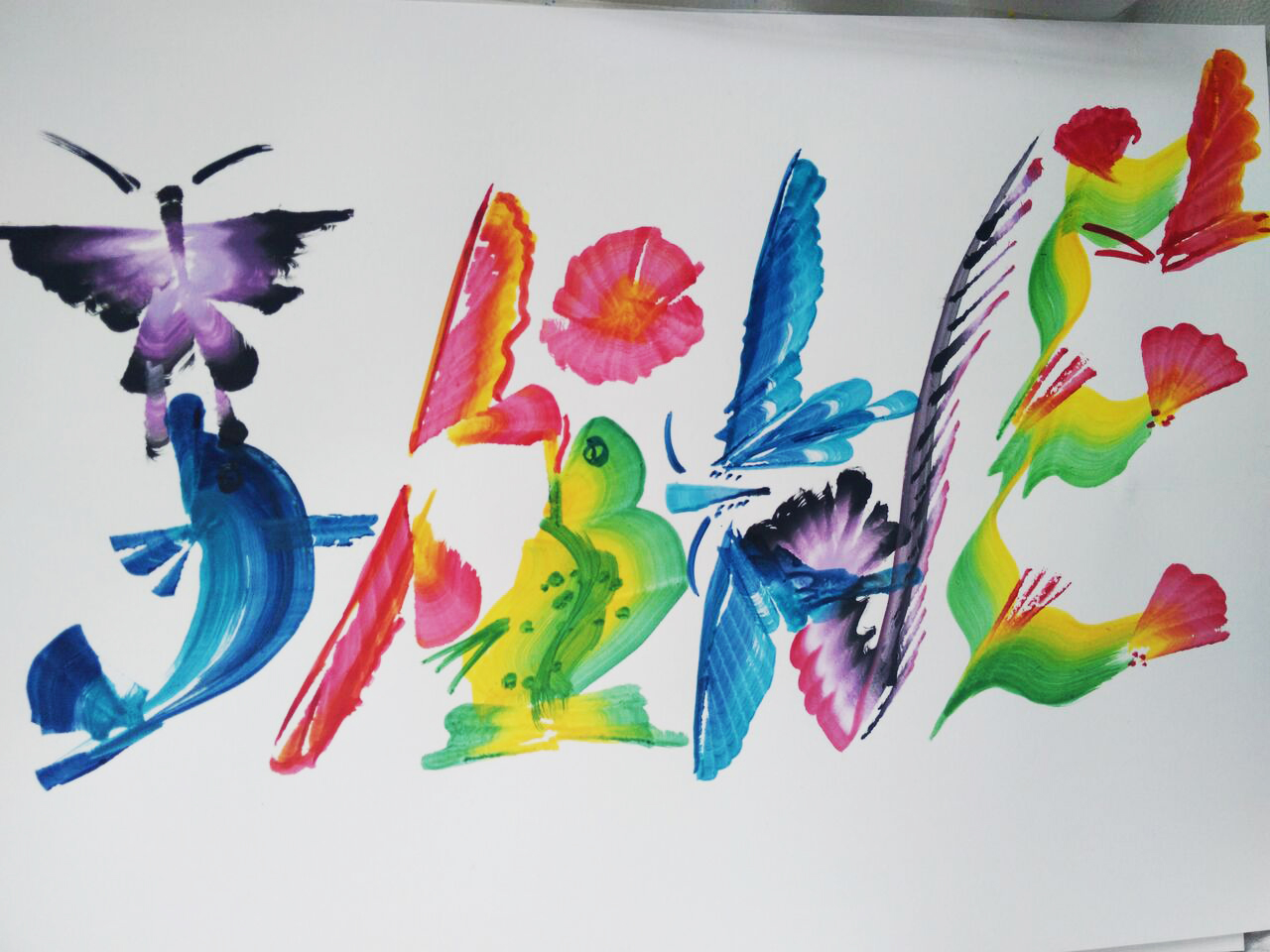 At Party Parlour Singapore – here's what we've been up to this week,
We've been churning out pieces and pieces of rainbow calligraphy!
If you're a student of CHIJ, then catch us at your school on 11 April, while our artist paints rainbow calligraphy artworks during the chinese fair for students.
What's more – we heard that there will be chinese knots,chinese paper cut, fan painting, clay sculpture and so much more! How exciting .
On Chinese Calligraphy – where you can view more of our artist portfolio and works.

Poster un commentaire
Find Us
Address:

33 Ubi Ave 3 , Vertex Tower B , #07-36 S408868

Contact:

98286006 (Alethea)